CVEDIA-RT¶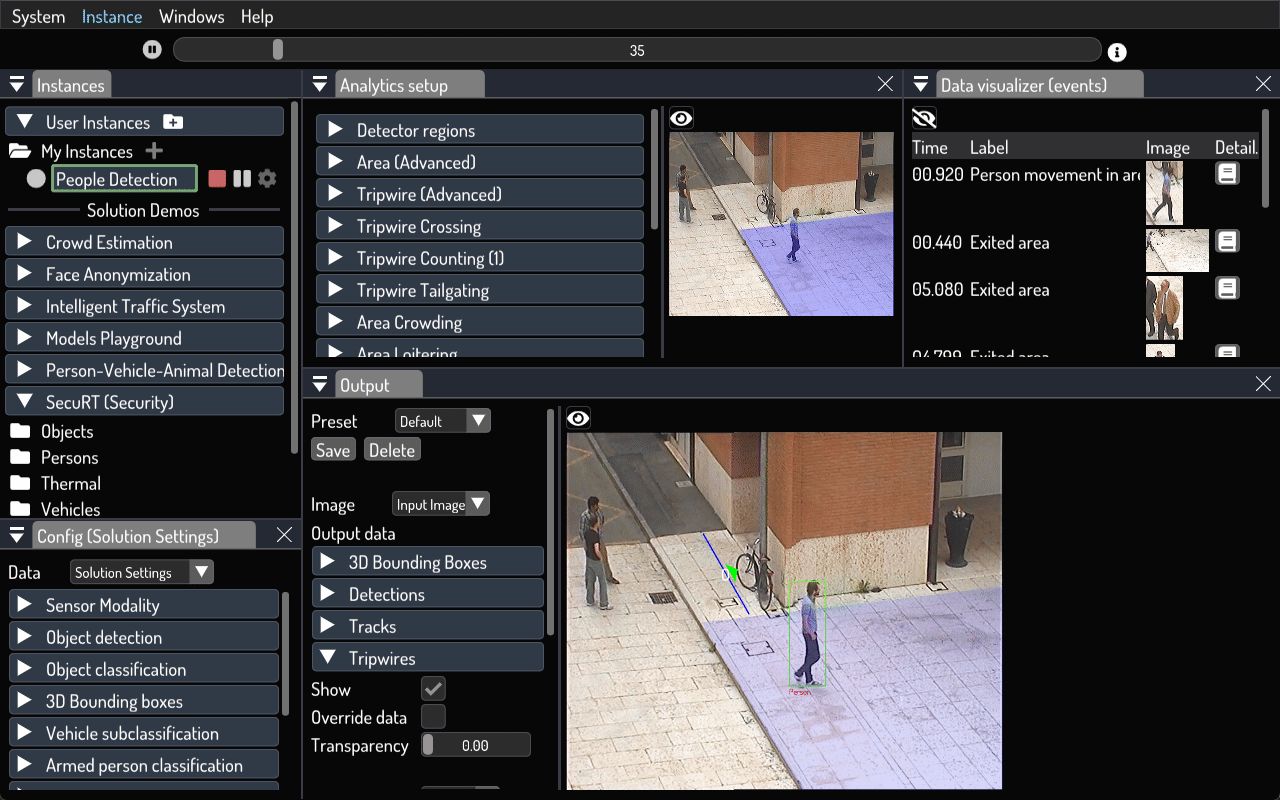 CVEDIA-RT is a modular, cross-platform AI inference engine that provides solid foundations for building decision support systems. It's designed from the ground up with developers and integrators in mind, providing both high and low-level interfaces.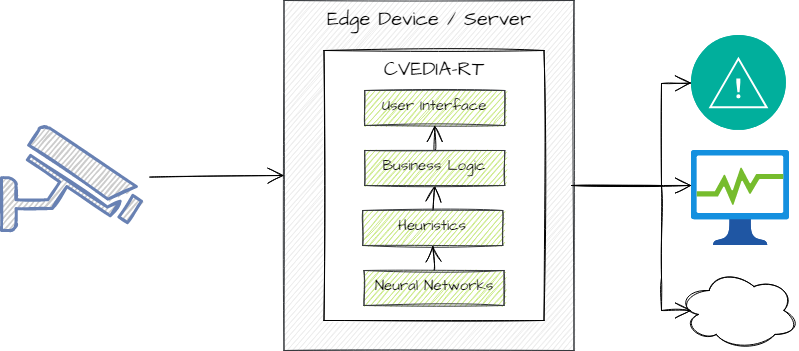 Supported systems¶
CVEDIA-RT can be deployed directly onto an edge device, ran standalone on a desktop or as a dockerized container in the cloud.
Check the complete list of supported systems and platforms on the left menu.
Use-cases¶
Due to its flexible design, CVEDIA-RT enables the rapid prototyping and deployment of many types of applications. A few examples are:
Perimeter security
Object counting
Counter UAV
Smart home
Intelligent Traffic Systems
Crowd Estimation
Ready to get started?¶
Download CVEDIA-RT and check the quick start guide.